6 Tools To Help You Grow On Instagram
Instagram is the social network of the of the hour. Every entrepreneur is wanting to get their business on Instagram, and because of that, everyone is looking for an advantage in growing their Instagram and beating everyone else. Thus, this list of tools was born. Here are 6 tools to help you grow on Instagram, and start gaining an Instagram following.
6 Tools To Help You Grow On Instagram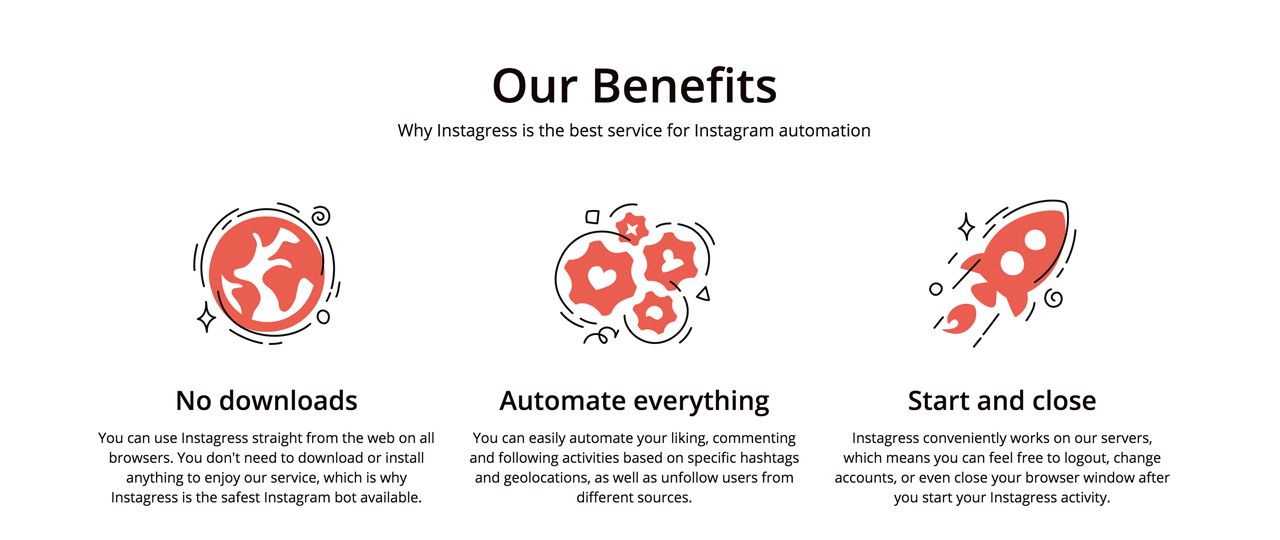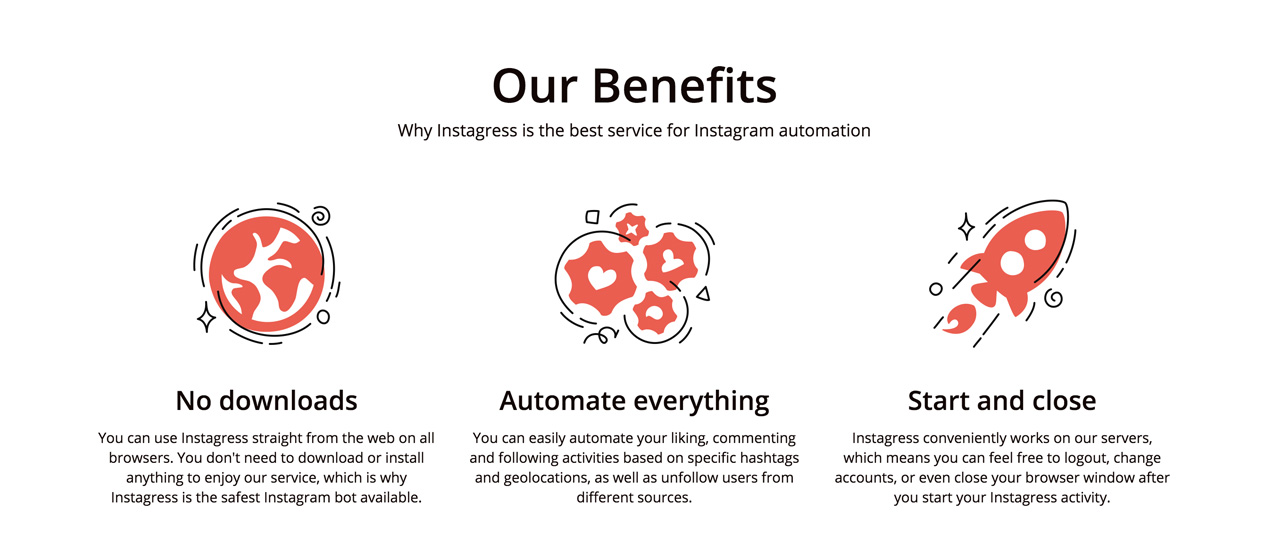 Instagress is a platform that allows you to automate comments, likes, and if you wish, follows on Instagram. In doing so, your Instagram starts passively growing in your sleep. I do want to mention that this is the "grey area" as far as whether or not it breaks Instagram TOS, so use it at your own risk. Also, be sure to start very, very slowly with it. Also, interact with people if they reply to your auto comments! This has helped us extremely because it's real interaction. It shows people that you are really there and not just some robot.


Grum is revolutionary, and because of this, it comes in number two on our list of 6 tools to help you grow on Instagram! It allows you to schedule Instagram posts ahead of time and have them automatically post – no work from you is required after you hit the schedule button. It also has a feature to add hashtags in the first comment of your post. With out this feature, we wouldn't use it. If you're sick and tired of having to manually post all of your Instagram images and videos, here is your solution.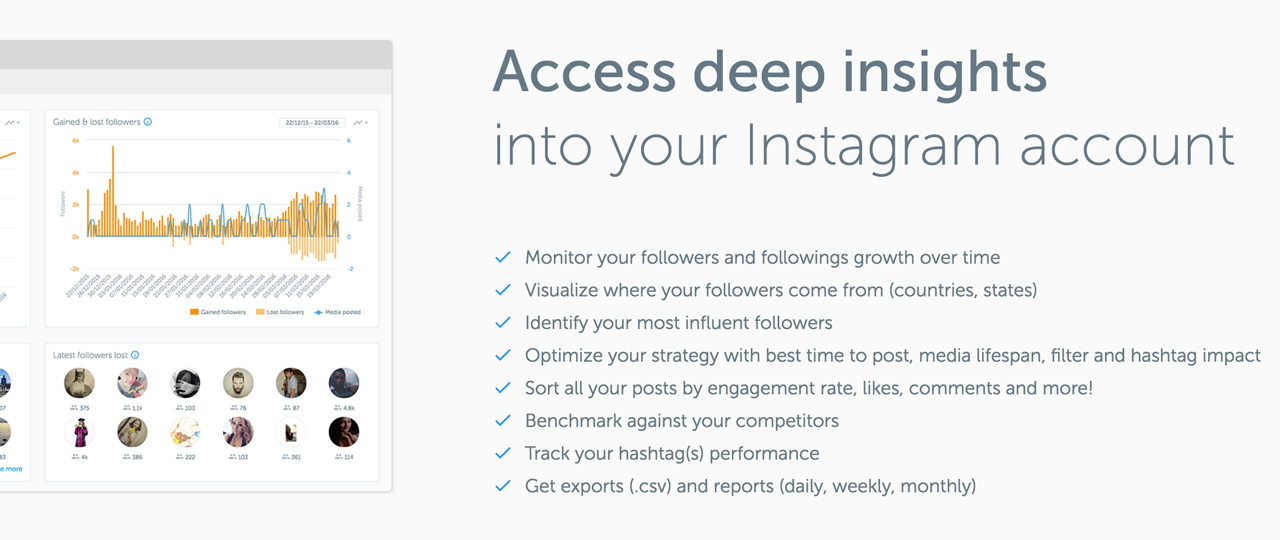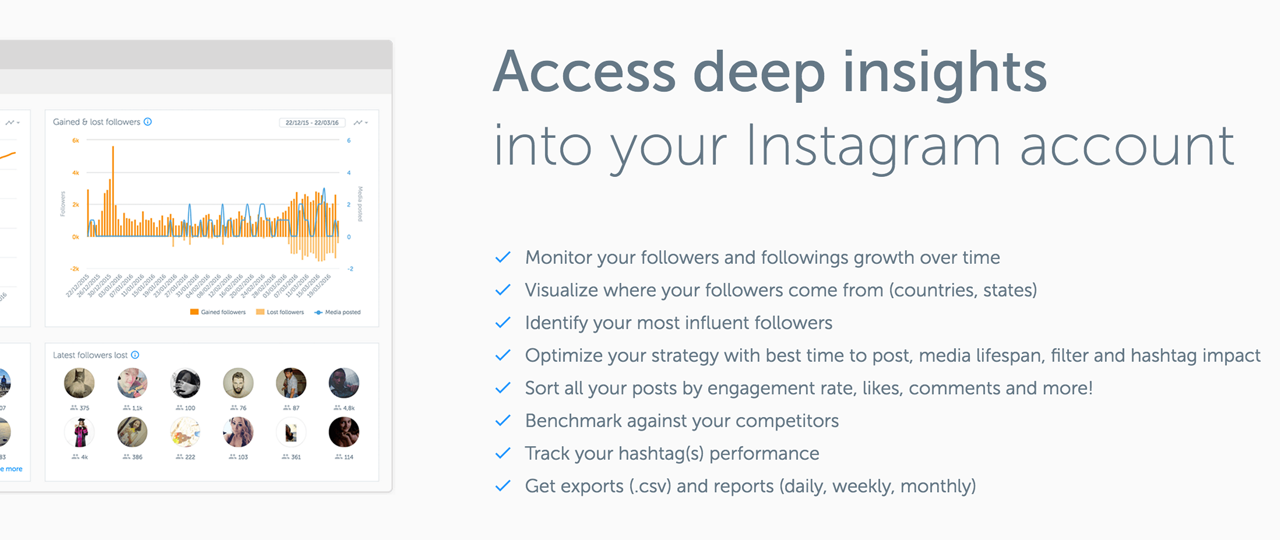 Instagrams analytics options, even after the business update, are seriously lacking. That is where Iconosquare steps in. It allows you to monitor all of your Instagram stats from when you get the most interactions, your most successful hashtags, the best time to post, and more. Data is extremely important to social growth, and Iconosquare allows you to collect tons of data from Instagram. It helps us figure out posting times, best hashtags, and more!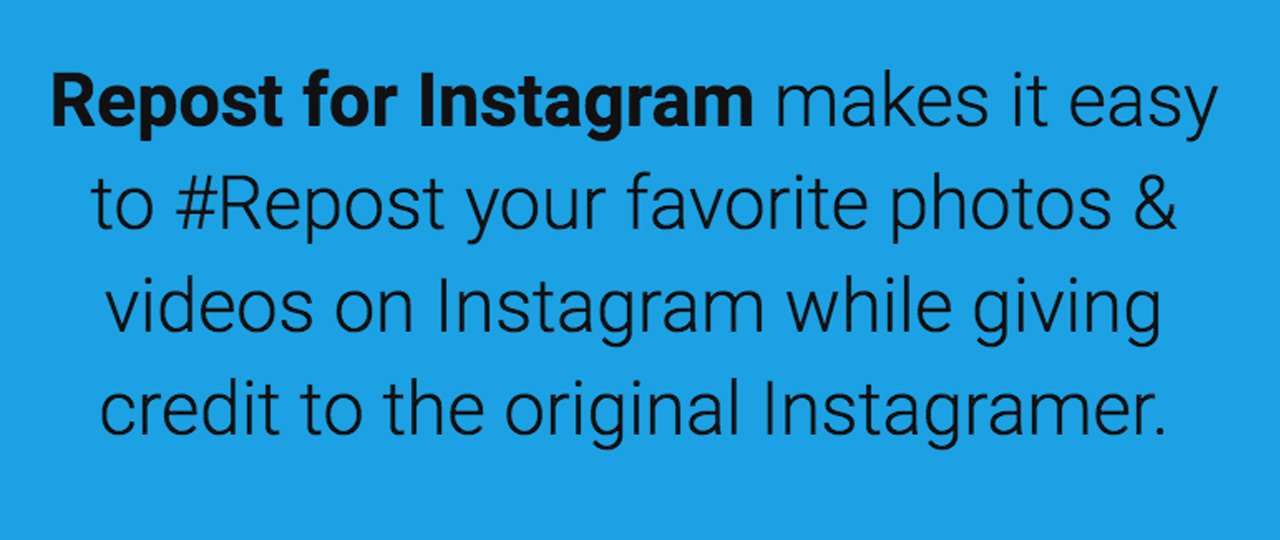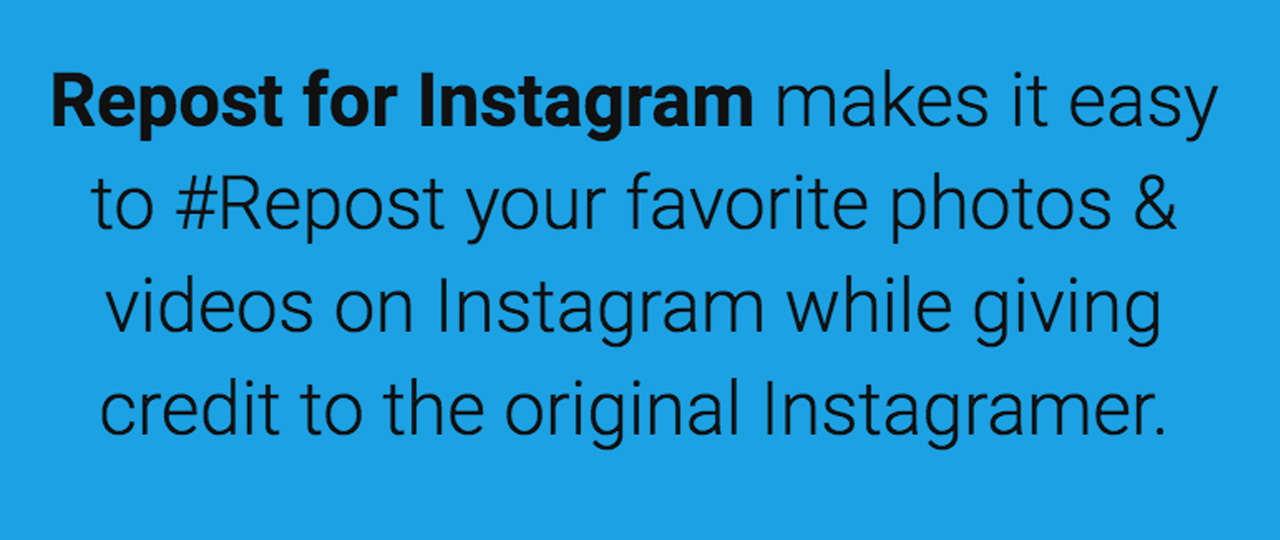 Repost allows you to, well, repost pictures from Instagram to your own account with credit. This is helpful to get on people's radar. By reposting their content, you allow yourself to be seen by them. This obviously doesn't work for huge accounts that get hundreds of likes/minute, but when working to grow your account reposting photos from accounts who are just bigger than you will make them aware of your existence. From there, they may share your photos in turn helping you grow. Because of the amount of growth Repost unlocks, it fits perfectly on  our list of tools to help you grow on Instagram!


Managing your followers on Instagram is horrendous, and because of this, Crowdfire stepped in with a solution. They allow you to manage your Instagram followers directly from their site seeing who is following your back, who isn't following you back, and better yet who is following you that you aren't following. It's an all-in-one solution for managing your followers on Instagram.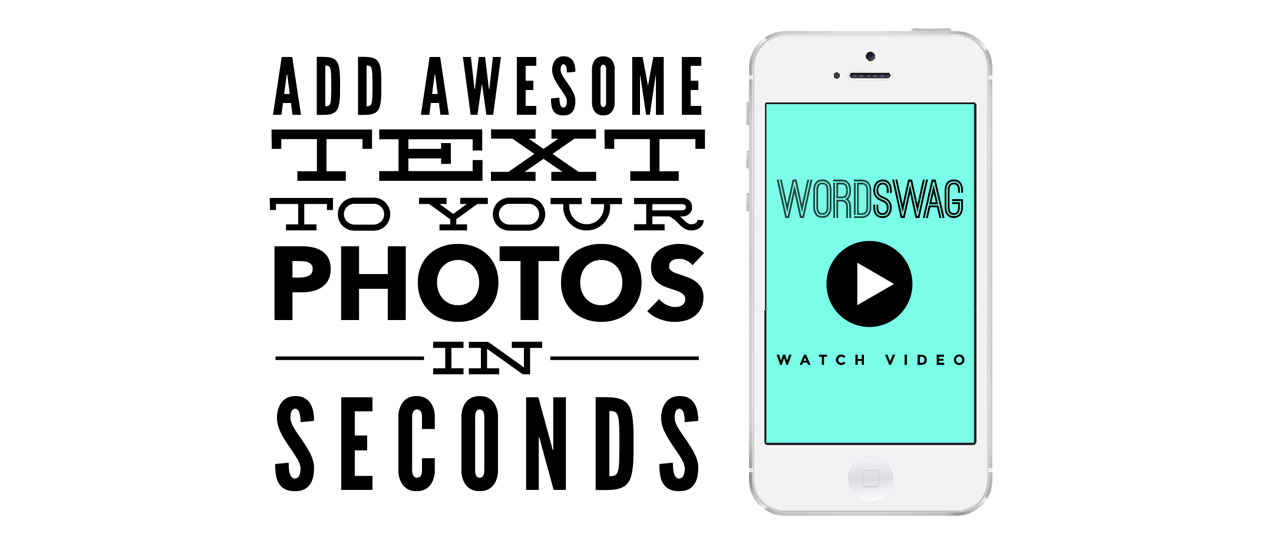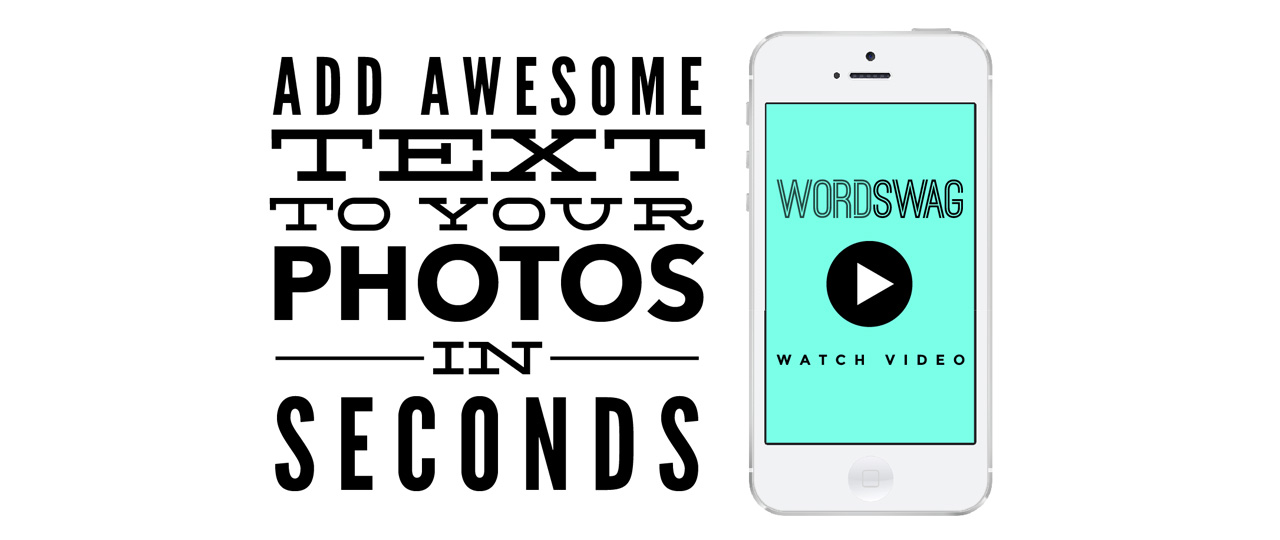 One of the main elements to Instagram growth is beautiful looking photos. Since it is a 100% visual platform, if you don't have great photos, no one is going to acknowledge you and more importantly follow you. Luckily, you don't have to be a Photoshop expert to make amazing pictures for Instagram because of Wordswag. Wordswag allows you to make beautiful looking quote based images for Instagram directly from your iPhone or Android device.
Socialblade gets an honorable mention on our list of tools to help you grow on Instagram because it can help tremendously when you are looking an account for a paid shoutout. How is does it help with this? It's simple! It allows you to see their growth over time to see if they have boosted followers, stopped posting, etc. You don't want to buy a shoutout from someone who has boosted all of their followers as they won't have active followers.